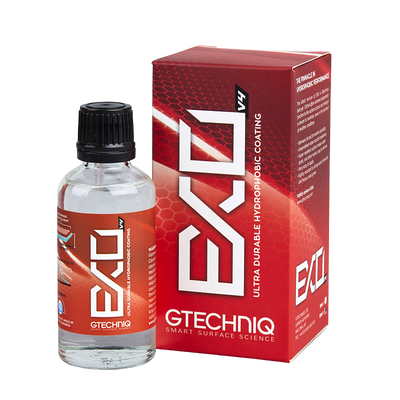 Exo (good)
2 YEAR WARRANTY
EXOv4 delivers a hard film that makes water spots easy to remove, offers great resistance to all wash chemicals and can help withstand micro-marring. It produces a high-gloss, warm-looking, hydrophobic finish. FXOv4 is more durable and resistant to road salt and car wash chemicals than its predecessors.
Sedan – $600

Mid-Size  – $700

Full Size – $800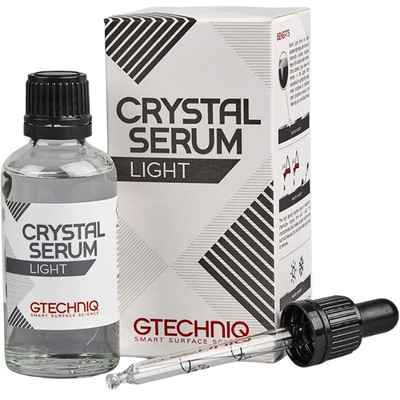 Crystal Serum Light (better)
5 YEAR WARRANTY
Gtechniq's CSL is the ideal product for the car owner that may not need protection after 5 years, but would like the convenience while they're driving their lease or getting ready to sell. CSL forms an ultra-durable, high-gloss, slick to the touch, chemically bonding layer of 9h optically clear ceramic.
Sedan – $850

Mid-Size  – $1000

Full Size – $1150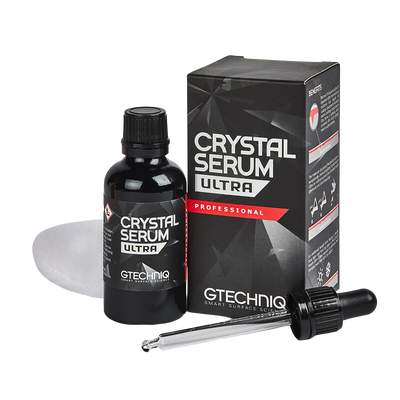 Crystal Serum Ultra (Best)
9 YEAR WARRANTY
Crystal Serum Ultra is the best paint protection you can get. The hard 10h top and softer 7h base layer offer improved swirl resistance over regular 9h paint protection coatings, chemical resitant and hydrophobic -- CSU can withstand even the strongest wash chemicals, tree sap, water marks and bird droppings.
Sedan – $1150

Mid-Size  – $1300

Full Size – $1500
*All THREE COATING PACKAGES INCLUDE A COMPLETE EXTERIOR DETAILING (Hand Wash, Bug & Tar Removal, Clay Treatment, Trim & Tire Dressing) & A SINGLE STAGE PAINT CORRECTION